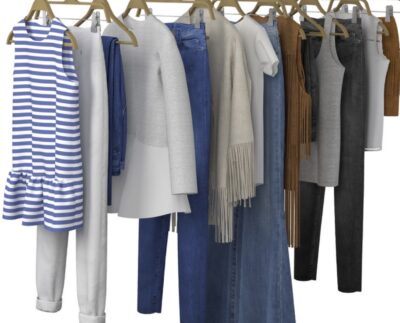 Angie's Closet pays the highest consignment rates in the industry. "WE PAY THE MOST BECAUSE WE WANT THE BEST."
How To Consign Your Clothing at Angie's Closet
Consignment is by appointment only. Please call for an appointment. 715-394-7002 Bring your items clean, pressed and on hangers to Angie's Closet.  If your clothes are on hangers I can quickly view and determine if they will sell at the store.  You will receive your hangers back.  The clothes offered on consignment must be in very good condition, usually less than two years old or classic in design.  I am known to be very selective for clothing consignments, which is the reason my store is successful.  Items I do not accept will be returned to you immediately.
Using my knowledge of quality clothing, retail and resale value, I will price your clothing items.
Angie's Closet will actively sell your items for two months.  If any items sell within the two months you will receive 40% of the selling price.*  After your two month consignment period is done you may come and collect your items.  If I do not hear from you I will mail you your check and your items will be donated.
*NOTE: Exceptions are made for very expensive items.  You will receive 50% of the selling price.